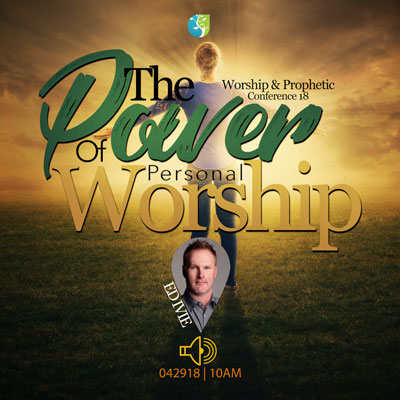 There is power in worship. There is a power that can change us into the image God desire for us, through personal worship. When we cultivate a personal worship time, alone with God, our perspective on life, people and God begins to change. We begin to see God for who He really is and not through our tainted lens.
As our personal worship grows deeper and more intimate our faith will be strengthen. We will need our faith to be strengthen in order to fulfill the destiny God has for our life.  
We are to be consumed with the power and presence of God and worship of Him rather than consuming worship and His presence.
These are just a few things that will happen as we develop a personal worship time with God on a daily basis. This week's guest speaker Ed Ivie will share in depth about what happens in and through us in the message entitled "The Power of Personal Worship."