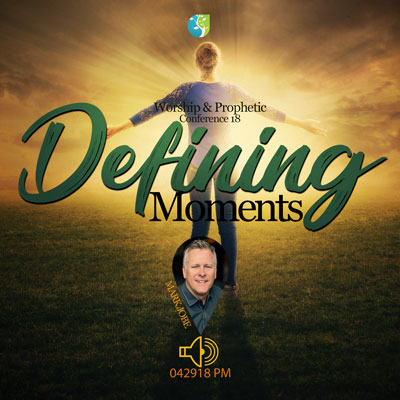 Our lives are dotted with defining moments that shape who we are and what we do.  That is the funny about defining moments, they define us.  Peter, one of Jesus' disciples and one of his inner circle of three had a few defining moments in his life that we all can identify with.

One was when Jesus called him to be a disciple.  Another was when he walked on water.  That was truly a defining moment.  The Mount of Transfiguration and the worst day of his life.  The day he denied ever knowing Jesus.

What would have happened if Peter would have stopped after his denial?  He would have been forever defined as a coward.  But Peter didn't stay there in his failure but he pressed on in the fact that Jesus loved him and was restored and became the leader of a fledgling new religion that would impact the entire world for thousands and thousands of years.
We cannot let our failures or sins define us.  We must allow our Father God define who we are.  We must agree with what He says about us.  We are defined by our Father and who He says we are!